Commercial steel framing in Portland, Oregon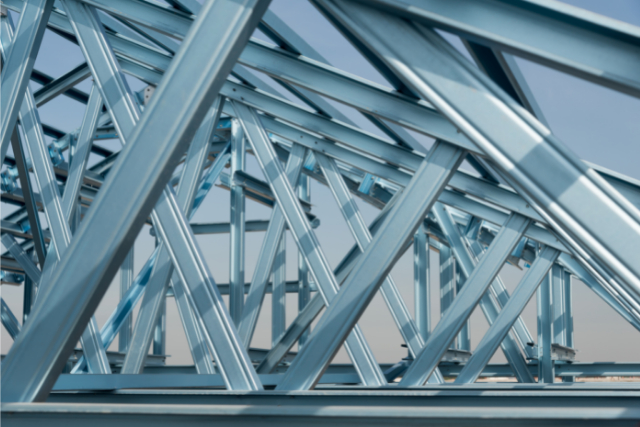 Metal stud wall framing is a great alternative to wood framing. It has been widely used in commercial construction in the United States for more than 70 years. 
Steel framing has a wide range of functional and aesthetic benefits that make it a popular choice over traditional wood. Because metal is not as flexible as wood, steel framed walls are straighter and have a more solid surface, resulting in a smoother finish.
Beyond that, metal stud framing is known for its durability. Our Portland, Oregon steel framing contractors rely on metal as the framework of superior built structures. Non-combustible, termite resistance and dimensionally stable, metal framing is an intelligent choice for new and renovation commercial construction. Steel gives buildings the strength and support needed to be architecturally sound.
As a client of ours, you can be confident that hiring our team means each dollar is well spent. Whether you are a corporation, or manufacturing, industrial or commercial facility, our solutions are geared toward providing long-lasting results that exceed your expectations.
Our local company has the experience of successfully completing hundreds of projects for a variety of clients. You can trust us our fully licensed and insured contractors with your framing project in the greater Portland, OR region.
Contact us today for a free on-site consultation and estimate, along with affordable rates and quality workmanship.
Why choose metal studs over traditional wood framing?
There once was a time when wood was the most popular stud material used in framing construction for homes and business alike. Nowadays, it can be a challenge to find any new construction built with traditional wooden studs
What changed over the years? See below for a few of the reasons why many commercial contractors choose metal stud framing over wood:
When exposed to moisture, wood may warp or rot

Wood is more expensive than steel framing

Installing wood studs requires specialized skill
Since metal studs are resistant to termite attacks, water damage, and rot, it is a far more cost effective option. On top of that, metal does not require leveling trees and is therefore more friendly to the environment.
As the supply of quality wood decreases and manufacturers discover new solutions, the advantages of steel framing will be more clear.
Hire our dedicated professional framers for your business, industrial or manufacturing building project
Quality construction is vital for installing metal framing. One small mistake can have devastating results on commercial buildings and structures. All framing projects require a quality contractor that is reliable and capable of completing projects with precision.
We offer a wide range of steel stud framing services for commercial, manufacturing, and industrial buildings. We deliver top-rated metal services that are designed to get your business up and operating efficiently and quickly. Our crew of framers and layout technicians use modern technology and proven methods to meet your timeline, budget and needs.
We take particular pride in having high standards with our metal framing work. Our company is driven to over-delivering on our services to commercial contractors throughout the northern Oregon area.
From design to installation, we are committed to giving you a steel framing job that is well done. You can trust us with your project.

Call us today at 971-277-7699